on Tue Jul 11, 2017 4:11 pm
Please anyone who would be interesting in continuing to rp here, post and say as much. If we can get five of us, we can continue our site going with a theme and a story we all like and enjoy.

Thank you,

Ever

_________________
[22:17:04] @ Noir Senju : I'm legitly loosing everything if I lose.
[12:09:51] Jianyu Uchiha : We gotta keep competitive in the arms race of which land has how many Sorikata.
[21:26:29] Rei Uchiha : If you have beef with someone, let them know & give far chance
[16:55:16] Psychosis : Maybe but people get PISSED when you take shit away from them based on a misunderstanding.
[16:55:23] Psychosis : A lot of being staff is knowing how to not piss people off.
[16:56:30] Psychosis : Have you met most RPers?
[20:12:14] Muroku Washiba : This is no WE is MEssiah
[14:26:12]Cecilia Terumi : Pretty much let the snake find the hole, and make it fit. >>
[19:59:06] Valentina Yuki : I am the senior director of playing with penises on this site.
19:23:14] @ Neah Senju : and i would edo tensei him but
[19:23:27] @ Neah Senju : then hed be a immortal being with unlimited chakra xD
on Tue Jul 11, 2017 4:12 pm
on Tue Jul 11, 2017 4:13 pm
I will depending on how many continue and if the storyline is worth it. There has to be some kind of draw to wanting to spend time on this site.

_________________
[22:17:04] @ Noir Senju : I'm legitly loosing everything if I lose.
[12:09:51] Jianyu Uchiha : We gotta keep competitive in the arms race of which land has how many Sorikata.
[21:26:29] Rei Uchiha : If you have beef with someone, let them know & give far chance
[16:55:16] Psychosis : Maybe but people get PISSED when you take shit away from them based on a misunderstanding.
[16:55:23] Psychosis : A lot of being staff is knowing how to not piss people off.
[16:56:30] Psychosis : Have you met most RPers?
[20:12:14] Muroku Washiba : This is no WE is MEssiah
[14:26:12]Cecilia Terumi : Pretty much let the snake find the hole, and make it fit. >>
[19:59:06] Valentina Yuki : I am the senior director of playing with penises on this site.
19:23:14] @ Neah Senju : and i would edo tensei him but
[19:23:27] @ Neah Senju : then hed be a immortal being with unlimited chakra xD
on Fri Jul 14, 2017 6:03 pm
_________________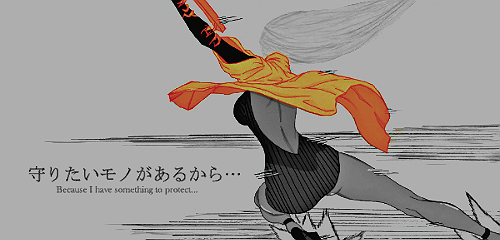 Posts

:
79
Join date

:
2016-03-09
Age

:
21
Location

:
Sippin' wine in Purgatory.
Character sheet
Element:
on Sat Jul 15, 2017 10:17 am
*Stay With Me plays softly in the background*

I'm willing to stick around (even though I have been mostly a ghost for a bit...)
on Mon Jul 17, 2017 8:44 am
i will be here as promised.
_________________
FTG Placements
Spoiler:

- Mujin's shoulder
- Emperor's Desk
- Conference Room
- Forest Of Avalon
- Kurotsuchi's Shoulder
- The roof of a tower 300 feet in the air in Abraxus
- An island twenty miles away from the harbor
- Snow capped mountains three hundred miles from the nearest person
stats:

Stats
Strength: 301
Speed: 500
Endurance: 400
Chakra: 906
Life Force: 275

Similar topics
---
Permissions in this forum:
You
cannot
reply to topics in this forum