on Mon Mar 06, 2017 12:34 pm
The wind whistled throughout the academy grounds, but somehow leaving the thin veil of mist undisturbed. A most unusual sight it was, to even see the sun risen in the east, its like peering through the clouds. Seventy meters above and in front of Kurotsuchi was a murder of crows. They cawed and cawed, while their wings flapped frantically. Their jet black feathers were truly a sight to behold. In some ways they were most terrifying when gathered up in such a manner. The white hair of the Mizukage flowed a little in the breeze that blew. Currently the man found himself sat on the top of the Shinobi Academy building. His hair resting on his back. Since even after so long, it would appear that he hasn't changed much. The Shinobi had a few locks of hair resting on either side of his chest. Kurotsuchi has a  fair skin tone, more of a tanned one; blessed with a handsome face. At the right angel his lips are to die for. A thing which could cause someone of the opposite sex to become moist. Fortunately for him these days, he did not require the attentions of many. It was still fun to tease, and have others wish and be filled with lust.
His eyes are of the legendary blue Tenseigan, appearing to be without emotions and at the same time giving Kurotsuchi a ghastly stare. But what makes Kurotsuchi appears most menacing are the black outlines around his eyelids. At times though, that ghastly stare can easily change to something more welcoming. Many would think the man was wearing woman's make up or potentially some rather emotional Otsutsuki clansman. Though if he could, Kurotsuchi would change that perception ever so slightly. Why only slightly? Because sometimes some folks may view the kindness in his eyes as weakness. In fact, war came about as a result of someone's else's misguided judgement. This is going back fifty years ago, when a peaceful summit turned into a battlefield. Kurotsuchi could not be held responsible for his actions. As it would appear that others could not show him anything but disrespect. He did not forgive, and so those who sat out to get him, turned around and get got. The aforementioned accessories outlining his eyes, makes for a cold and ghastly stare. Perhaps it is hatred that lurks from within, or maybe its simply an uncontrollable defect. Despite all this, and knowing exactly how his eyes are often perceived to be, Kurotsuchi pays no attention to those intimidated or offended by it. If anything, it is more of a psychology weapon than anything. One that has been quite effective to say the least.
On his head is the black happuri that is synonymous with Kurotsucho. This Happuri headgear also bore the Otsutsuki clan symbol on it. Showing him to be proud of his own lineage for sure. The headgear being sported by the man also has a pair of horns on it. Leaving it to resemble something rather devious in nature. A pair of black earrings are also sported by the man. Each one a black metal bar which pierces through his ears. Safe to say that the man had an unsual way of sporting jewelry. The Mizukage is garbed in a full black body suit, with a white apron like piece of clothing with ragged bottoms stemming from his waist line. The ragged bottom apron type piece of clothing. Is cut in a diagonal manner, with majority of this piece of clothing resting on the right side. Visually, the ragged apron like clothing covers portions of Kurotsuchi's right leg. The Otsutsuki clansman  also has black gloves covering his arms, and as such the entirety of his arms is covered in some form of attire. The man also has bandages carefully woven as part of his sleeves. These bandages, often being utilized to employ Ninjutsu techniques. He also sports black high Shinobi sandals, those stretching up to his knees, more customized compared to usual Shinobi sandals. On both sides of his sandals is the Otsutsuki clan symbol. However to think his attire ended there would be false, since the man is set on looking and playing the part. Black armor is worn over that full black body suit of Kurotsuchi's. The aforementioned armor is very similar to that of a Samurai's armor, though closely resembling that of Hashirama's or Madara's. The armor that Kurotsuchi wears over his clothing is rather lightweight, more of a fashion statement than to actually give him any extra defensive boost. This is because of the Otsutsuki bone pulse technique that is often utilized by the wielder of the Byakugan.
It was designed with the intention of not to impede his abilities while in battle. The dark armor was constructed from numerous metal plates, formed into multiple protective guards along his body. The chest, shoulders, back, thighs and forearms are covered. Each collar on his shoulder guards has the Otsutsuki clan symbol emblazoned on them. Gazing upward meanwhile watching the crows. The man sighed a little, while his left hand reached over and grasped his sword. His right leg rose up and formed a triangular shape. The bottom of his feet resting against the roof top. Meanwhile his knees aligned with his chest. The right hand of the Mizukage soon hugged his right leg at the knee area. The sword that was grasped by his left hand was pulled into the hug. And was made to rest between his thighs. Kurotsuchi's left leg dangled from the roof top as he sat there relaxing. A serpentine creature was off to his left and five feet behind him. The serpentine being has shades of black, dark purple and blue in terms of color scheme along her body. This creature did not have scale despite its serpentine body. It looks more like an avian, with what appears to be a mixture of fur and feathers that made up its appearance. The tail of the creature is made up of three appendages. While also having hands and legs that are claw like in nature. These four limbs are extremely sharp and long, and can be used for holding onto things and also gripping. Mama Sango's claws gives her different capabilities as opposed to your typical serpent. Of course Mama Sango can move along the ground like your typical serpent, while having the best of both world, also capable of soaring through the skies.
"What it is that bothers you? Stressing over the upcoming events? Maybe you're just bored of ruling, and simply wish to go off gallivanting.Unfortunately for you though, your in a position of power. And with that comes a great deal of responsibilities too". Mama Sango stated, meanwhile uncoiling a little and raising her head. Within a matter of short moments, Sango moved her large body forth, nuzzling into the left side of Kurotsuchi. "At times like these, you must look on the bright side. The world of Shinobi was plunged into chaos, and most important is the fact that you are still alive. There were times when even I thought you were dead".   The Mizukage chuckled a little, his head cocking off to the right. His eyes once more glanced up above to view the crows. There was a rumbling within himself as he sat there. The tranquility that he felt from being alone suited him.
"Nah. Those damn crows up there are quite noisy. But, I've been trying to make sense of the noise. And its becoming clearer and clearer that they're communicating with each other. As for the upcoming events, this Chuunin exams will be most important. I just hope it doesn't turn into a bloodbath. The kage summit turned out like that. I however still refuse to take the blame for that one. Maybe I should use this time to find a replacement. I've held the title of Mizukage the longest. And it would seem that the kages of other nations have all met an unfavorable end. Their life span were short, I almost envy them".
Mama Sango too laughed before pulling away from Kurotsuchi.
"I must make the necessary preparations. Been trying to think up a game type to make it fun. Any ideas?".
Kurotsuchi asked, but a quick shrugged of her body in response suggested not. For now he will continue on his current course. Simply sitting, relaxing, thinking, meanwhile remaining aware of his surroundings.  
on Tue Mar 07, 2017 10:36 am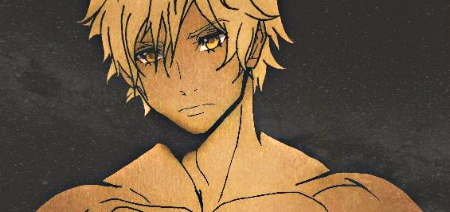 THE MORNING STAR: NEW GENESIS

In the beginning...
In the beginning was the Light, and the Light was with God, and the Light was God. He was with God in the beginning. Through him all things were made; without him nothing was made that has been made. In him was life, and that life was the light of all of the Eververse. The light shines in the darkness, and the darkness has not overcome it.
The Light became flesh and made his dwelling among us. We have seen his glory, the glory of the one and only Morning Star, who came from the Eververse, full of truth and glory.
That light that brought forth all other light, and those original cells which brought forth all other cells that make up matter; became one.
If the universe were to be born as a person… what would it be like? "It", not he nor she. One could only surmise by looking at the behavior of the universe as a whole. It is has a beauty to which there is no comparison to the mind of any mortal. A vastness and infinity to it that seems to comprise the very borders of all minds, even those with a spiritual bent to them. How do you interpret the behavior of the universe in order to discern its personality and soul? It brings forth life… Life of extraordinary nature and potential for greatness. It brings forth evil, and all machinations that turn evil find their source in that infinite mix of energy and matter known as the universe. It gives life; and it takes it away. The Aesir came to the conclusion, near their end, as to why they could not have that Divine reality known as Mithrandir sovereign among them as they had so desired for ages. And it is because he was not a man or messiah, as their sages had taught. Not a teacher of enlightenment, nor a special warrior, prince, or priest. They were not being visited by one of their own; but by something entirely other. It was as if the universe, void of any partiality or preference, had taken bodily form and stepped into their midst. And like all other life forms, they would discover the tragedy of the universe first hand. Namely, in that the same hand that had woven their prosperity and very existence into being, had at the same time been drawing out the lines for their destruction. The volatility in the young child that so confounded the earnest efforts of so many who were put to the task of raising, studying and developing him, was nothing more than… the personality of the universe itself.
Evil doesn't die; it evolves. The midichlorians, went into a strange state of consciousness in which they, much like a computer before it makes a major update, forcibly shut down and recalibrated. All of the information and experience the son of perdition had gone through whilst being on Earth and in the dimension in which the Earth was found was compiled, filed and saved as muscle memory. The natural consciousness of Mithrandir was shut down in order for this evolution to occur, and because it flows from the collaborative consciousness of all of his trillions of cells, much like a symphony wherein a great multitude are singing together in unison (adding their own unique addition to the song), it would return when they had undergone their ascension to their new level of power and life.
It was no accident that such an ancient and powerful seal would be a known tool capable of inflicting this kind of halt upon something as powerful as Mithrandir. The elemental Izanagi had known far in advance the kind of threat that her son would come to face; for she had seen it first hand. A threat that would outlive her, and perhaps even the universe; but that could be subservient. It must be noted that in all worlds and with all life forms, the advancement of that species has taken place in two major areas. The first is the domestication of the self in which that race of beings learns their own nature and those around them. Once a certain level of self-knowledge and species-comprehension has taken place, societies will be formed by the fittest and wisest among that race. The second level of advancement and evolution is in that of the domestication of the universe. That is, that small piece of the universe available to  them that is called "nature". Thus concluded, it is a mark of supremacy and improvement of the highest that the Ootsustsuki clan, for the time being, had domesticated the physical manifestation of the universe itself; Mithrandir.
Aquiles (Achilles), he was now called. Rebirthed as a defense mechanism and mysteriously appearing in an Ootsutsuki temple, he was spawned back with no memory. Eyes shining as the brightness of the sun, and skin glowing - the shock was not in who it was, but how it was. How had he returned from whatever pocket dimension that he had been sent to by the seal? The mystery remained, but nevertheless, the weapon was taken and hidden by Ootsutsuki priests. Kurotsuchi watched over the child very carefully, but from a distance, not allowing him to be seen by any others than those directly involved. Recognizing that history is cyclic and not linear, Kurotsuchi had come to understand that human nature would not change. The Ootsutsuki would never be at home on Earth; and thus, needed to find a new home if they were ever to truly grow as a people. It would appear on the surface that he saw Mithrandir as that key, but his exact plans are unknown. The boy was raised in obscurity, where his powers could be tested and explored within a safer context. Being that he was largely ignorant of his full potential to begin with, he proved to be the perfect test subject. It would appear by the calculations of the priests and scientists involved in studying him, that his development as a young child was beyond extraordinary and unlike anything they had ever seen. Surely they expected such to a degree; but could not be prepared for the mastery the boy had over his own nature. Power dripped from Mithrandir like water in thunderstorm. His physical prowess was simply effortless, and his understanding of himself was unique. Even after the past sixteen years he is not fully understood, and those who have trained him feel as though they are at a loss to explain his nature. Whilst developing and weaponizing his power, they have also turned the boy into a type of self-sustaining energy through which the nation derives its power from. The Ootsutsuki rebuilt their nation in record time and astonished the rest of the world with their recovery. Plenteous crops, healthy plant and animal life, clean water, and a stable infrastructure to their cities which was far beyond their time. The great majority of this blessing due to the Mizukage's secret. Aquiles became increasingly aggressive as he grew older and as he had been in other lives, and thus the study of him as an individual largely ended when he was a child entering into his more emotional teenage years. The best the scientists could do was simply to keep him under control and harness his power well enough to increase the quality of life in the nation.
Now the time had come where the Aquiles had made his latest jump in power and intelligence, and quite frankly it had unnerved the priests as they felt he was more and more of a loose canon. No matter, they had waged their bets on one aspect of him that seemed to be stable all along; and that was his friendship to the Mizukage. As irony would have it, Kurotsuchi seemed to be the only person that Aquiles had any like or respect for, albeit for reasons they did not fully understand. He was loyal, at the very least, to Kurotsuchi and for the time being.
As Kurotsuchi sat upon the roof in a crouched position, his summon behind him, the boy appeared as swiftly and as noiseless as the breeze five feet to the right of the Mizukage, standing on the very edge of the roof of the Academy Building. Aquiles seemed to simply materialize two feet in the air above the rooftop, floating galantaly and slowly before his foot touched down. He was, as always beautfiul. Shaggy gold and black curles came down to the middle of his neck and covering most of his forehead. Beneath them was the strong jawline and, most notably intense glare of his heaven-sent eyes. The burning white energy that poured out his eyes as they looked off into the distance were indescribable. One could never tell exactly where he was looking due to a lack of irisis, but knew that he always saw much more than one could know. Shirtless, his ripped and perfect body was showing from the neck to his waist. Broad shoulders, built like a bull. Long arms that were ripped and yet had a symmetry to them and a thickness that made it clear that we more likely to be made of cement than bone mass. His skin was the greatest oddity of all, particularly in a land of Ootsutsuki. Instead of the pale blue and white skin of the natives, he had golden-bronze skin that glowed like hot metal right when it is taken out of the furnace. He looked more like a golden statue of someone than an actual person; with the only clear difference being that his eyes were a different color than the rest of his body. His body language and motions were slow and dramatic, never seeming hurried at whatever he did. Though in many ways childlike, his body was olympian to say the least, and there were none like him in all the Earth surely, who carried such a monstrous and yet elegant physique. Staring off into the sun with eyes that reflected a greater glare, he began to speak.
"What is your will for me sire, in these Exams?"
Aquiles had heard of the upcoming events while he wove in and out of the town squares in secret (he could never be seen of course), and heard much mention of what was coming. Curious as to how he would be involved, he admittedly had a private hope that the Mizukage would enlist him in the exams in order to test out his power. Living underground, he only ever got to test out his abilities in private; never for public display. He longed for and desired for such a thing so as to impress Kurotsuchi. Yet, as always and as he was conditioned, would make all requests with the utmost respect and discreetness. As a matter of fact, he would not directly make the request, but rather do as he was told by his mentor and make himself available to the Mizukage for any and all purposes.
EVIL DOESN'T DIE IT EVOLVES


_________________
[22:17:04] @ Noir Senju : I'm legitly loosing everything if I lose.
[12:09:51] Jianyu Uchiha : We gotta keep competitive in the arms race of which land has how many Sorikata.
[21:26:29] Rei Uchiha : If you have beef with someone, let them know & give far chance
[16:55:16] Psychosis : Maybe but people get PISSED when you take shit away from them based on a misunderstanding.
[16:55:23] Psychosis : A lot of being staff is knowing how to not piss people off.
[16:56:30] Psychosis : Have you met most RPers?
[20:12:14] Muroku Washiba : This is no WE is MEssiah
[14:26:12]Cecilia Terumi : Pretty much let the snake find the hole, and make it fit. >>
[19:59:06] Valentina Yuki : I am the senior director of playing with penises on this site.
19:23:14] @ Neah Senju : and i would edo tensei him but
[19:23:27] @ Neah Senju : then hed be a immortal being with unlimited chakra xD
on Wed Mar 08, 2017 4:35 am
The eyes of the Mizukage gazed out into the distance, meanwhile still fascinated by the murder of crows dancing above. Creation was truly a wonderful sight to behold. Its continuity was pivotal so that nature could carry on. Kurotsuchi understood more than some the importance of balance. Evolution as it were was sometimes longed for. But very few ever received the opportunity to evolve. The privileged by nature were chosen long before their conception. Whatever may describe themselves as "he or she". Was more often a combination of various consciousness, all clustered to form one entity. The cycle was sometimes never ending, and at the best at times. You may end up with a near perfect creation, at worst, you may come face to face with someone truly atrocious. Kurotsuchi of the Otsutsuki stood on the border of both. This supposed man, would like to consider himself as good. That was however a matter of perspective. For all the good that he may have done. The evil seem to outweigh his kindess ten times over. But from whose perspective was this? Thinking back, everything he'd ever done was for the better. There once was a time, when slaying another just because was as easy as breathing. Now though, he took a calculated risk. Always weighing up what might be best for the future. It wasn't fear that gripped him, it was a desire to move beyond the petty ways of man. Kurotsuchi recognized more than some, that at some point he will have to end it all. And when that time came, he would usher in a new era. One where the baton will be passed on for another leader to step in. The dark and gloom was truly a heartache for him. However, the Mizukage still have himself a few precious things in this world. Now then, where is she?
Thinking back, many may view him as the most unlucky person when it comes to love. One would think the Mizukage would distance himself from it. But he carried a small semblance of hope. And thus far, it's been working out for him too. All his past loves were usually brutally taken away from him. He was perhaps a walking contradiction. Possessing the Byakugan, and eventually the Tenseigan, and yet could not foresee much when it comes to love. Such was life, and he wasn't about to sit back and dwell upon it too much. The Mizukage needed to keep his emotions in check. Now carrying a heavy burden, a load that never seems to lighten in weight. He was dubbed to be a man of the curse, and could it be that he had tempted fate? That in itself was laughable, for he is known by many other names. But only a few that he ever cared to respond to at all. Kurotsuchi could feel his forehead itch underneath the cover of the Happuri headgear. Screams of despair, anger and other emotions that he couldn't yet fathom was felt. His own Chakra was rife with it, and despite his attempts to bury it. He could never truly shake this off, and he figured more or less that he will have to give in to it. What was it that he was so desperate to avoid now? The Mizukage is truly a man of mystery. In both his actions and thought process. Often mesmerized by those suffering from cognitive dissonance. Bewitching. That was one way of describing the abnormalities of the mind. The inability for some to even comprehend. Constantly needing a shepherd to lead the flock of lost souls. The world is just now recovering from the calamities of fifty years ago. One could say Kurotsuchi already died, so that the world today could survive.
Alas. The Mizukage will not allow himself to delve too deep into his own thoughts. Such a discourse could bring about emotions that was unbecoming to the man. It wasn't long now at all. An event was coming about, and he was still searching for some ideas. Kurotsuchi admittedly was a little excited by it all. Nothing like a little bit of competition to test the skill set of the new generation. Many may even consider this unwavering being as a relic. He has survived the worst and came back stronger. Still though, he longed for something else. Maybe his eyes will lay themselves upon the perfect opportunity for him.
"Goodness me, I thought we would only have the crows to keep us company".
The Mizukage said allowed as
"the secret"
made his appearance on the scene. The man thought carefully about his next set of words. But there he was, five feet to the right of the Mizukage. A youngster in age, but perhaps not in history. A boy in cycle, but a man in stature. Amusing it was. The Mizukage smiled to himself, meanwhile Mama Sango slithered forth to the left of Kurotsuchi. Mirroring the distance of the man who recently arrived on the scene. She too was five feet away, but on the left side of her summoner. Was it Aqualtis, Acalier, Acalius, Axcilius, or something else?
"Aquiles, its good to see you, Kurotsuchi sama was just struggling for ideas".
Ah yes, that's it, Aquiles. Mama Sango had managed to come to the rescue of the Mizukage this time round. She might have realized that Kurotsuchi was struggling with remember Aquiles' name.
"Man, yer so formal sometimes. Not that I mind, hell I can think of a time when I once killed someone for being informal with me. Those were the days mhm".
He stated with a grin upon his face, meanwhile his head shook in confirmation.
The Mizukage soon stood up and glanced over at Aquiles.
"Yer ever considered calling yerself something other than Aquiles?"
The man asked of Aquiles.
"Mizukage sama sometimes struggles with pronouncing or remembering your name".
Mama Sango stated, knowing that she was putting the Mizukage on the stop.
"Hey, hey, that ain't true. I can remember his name most days. But what I was alluding to right now. Is that perhaps the world isn't yet ready for the awesomeness that it Acqualtair".
"You've mispronounced his name again. Its Aquiles"
"Oh fuck!"
He stated with a sigh, meanwhile raising his right eyebrow. His right hand rose and was placed upon his chin. His left hand, grasp his sword since the time he stood up.
"Listen, my will is that yer help me to plan this thing. I'm a lil bit conflicted about the kind of exams that I want it to be. Like, should it be a free for all? Team work? One village verses another. Er..maybe scrap that last idea, could get some folks salty. But either way, I wanna introduce ya slowly but surely to everyone. Unless of course yer object to such things. Any thoughts? Question mark; answer?".
Anyone could tell that Kurotsuchi was an oddball. A most eccentric person at times. A man of many layers that needed folding back. Only then can anyone truly begin to understand him. They needed to peel everything back, one layer at a time. In any case, though, he was most serious about Aquiles helping out with the exams.
on Wed Mar 08, 2017 10:24 am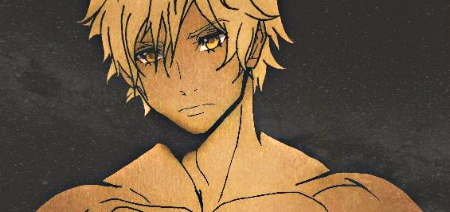 AND HE WAS GOD

Aquiles continued to stare off into the distance, turning his head slightly as Mamma Sango said his name. He was robotic in many of his mannerisms of course, primarily trained to be an obedient soldier more than anything else. In addition, he had become quite accustomed to those of the Mizukage.
On the surface he easily dismissed the disrespect from the Mizukage due to his training. All citizens of Kirigakure were to have the utmost reverence for the sovereign; not to be such was worthy of death. Of course, with such a laid back and charismatic persona as Kurotsuchi had this was unusually difficult; but it made befriending him easier in many regards. Aquiles could see how he had done well in the past with human relationships; he was very much like them. In fact, in some ways he was more human than Vanirian in nature. Aquiles' instincts as well as a growing uneasiness inside of him that had stemmed from suppressed internal revelation made him drink down the words of the Mizukage a bit less comfortably than he would admit at this time. But nevertheless, at this point in his life he was able to disengage feelings in the presence of royalty. One might ask if Kurotsuchi was a father-figure to Aquiles. The answer would be no, even though in the most official ways he had taken that post. Kurotsuchi had been the man who had orchestrated the strange upbringing of the boy as well as given him his name and designed his lifestyle and career. The boy had not taken the time to really think of how this made him feel due, once more, to his training. When he was Mithrandir, the source of his power in many ways was his feelings. The Zohar element, the sages learned, was a manifestation of emotion in its purest form. Light is a representation of the soul; and feelings are the way the soul expresses itself. Feeling manifests as light; and light has various colors. Thus, they surmised, part of controlling the boy would come down to controlling his innermost feelings. Surprisingly Choleric at a young age, this appeared to have been working; though there was no doubt that whatever he felt was purposefully stored in the back recesses of his mind for the time being. Yes, for the time being he was more robot than anything else, and fully capable of functioning without the emotional and psychological supports that most organisms require such as a family and friends. Being entirely inhuman, and not at all born into a culture or a people that recognized him as one of their own, he had no recollection of this and therefore did not miss it. Neither did he find it strange that he was kept in such solitary confinement, summoned only to do the bidding of a man who did not care enough about him to even recall his name properly after 16 years of interaction with the boy. Only time would tell if such things as these would prove to be the very stepping stones to Aquiles direction in life.

"Sovereign, it ought to be every man for himself. Human's primary motivation is that of the desire to survive. What better way to test it than to make everything around them a challenge to that…"

Aquiles paused to consider the mention of his introduction to the world as a whole. Admittedly this did rile up some desire within him though minimal. He contemplated for a moment before looking directly into the eyes of Kurotsuchi, a daunting gaze had this man.
"Perhaps you ought to use me in order to create a unique environment for the contestants. I will create whichever kind of world you desire, and manipulate it in order to make it dangerous for all; like it is in war. I will do this for the first and second round until one emerges victorious. In other introduction I will leave to your discretion."
Mithrandir now turned to fully face Kurotsuchi, with his arms by his side. He continued to glow in the radiant light, and with the most emotionless expression. The egotism of Aquiles, for the time being, was surpressed. Though internally the bloodlust was growing like a flame on coals. He knew only a little of his own potential; and that in and of itself gave him the confidence to squash any humans that would be coming. Perhaps he could have a round or two with the winner of the competition? Maybe another event ought to be held for higher ranks... Ideas he pondered but would not vocalize for now, as he was commanded to be simple in language when speaking to the Mizukage.
"Inform me of when to make preparations,"
he said softly.
IN A WORLD OF MAN


_________________
[22:17:04] @ Noir Senju : I'm legitly loosing everything if I lose.
[12:09:51] Jianyu Uchiha : We gotta keep competitive in the arms race of which land has how many Sorikata.
[21:26:29] Rei Uchiha : If you have beef with someone, let them know & give far chance
[16:55:16] Psychosis : Maybe but people get PISSED when you take shit away from them based on a misunderstanding.
[16:55:23] Psychosis : A lot of being staff is knowing how to not piss people off.
[16:56:30] Psychosis : Have you met most RPers?
[20:12:14] Muroku Washiba : This is no WE is MEssiah
[14:26:12]Cecilia Terumi : Pretty much let the snake find the hole, and make it fit. >>
[19:59:06] Valentina Yuki : I am the senior director of playing with penises on this site.
19:23:14] @ Neah Senju : and i would edo tensei him but
[19:23:27] @ Neah Senju : then hed be a immortal being with unlimited chakra xD
on Thu Mar 09, 2017 2:14 pm
The right hand of the Mizukage fell to his side after freeing his chin from its grasps. With Aquiles on the scene, he wasn't so lonely. For once more, he was being presented with the opportunity to measure this vessel before him. The contents of this being was lacking in steam and heat. Not yet enough to cause the pot to bubble with delicious delight. Kurotsuchi listened as Aquiles spoke meanwhile taking heed of his words. The idea of every man for himself sounded a good one. It was old fashion, and at the same time representative of the current times. Everyone was responsible for their own actions. And as a result must act accordingly. An enigma among the many creatures of the planet. Mankind while so similar in appearance, were most unalike where it mattered most. Kurotsuchi had figured out how to play the game eons ago now. To the point where it was as easy as breathing for him. The Mizukage can often be seen as deceitful, for he only held a few humans dear to himself. Only those select few could ever say they know him. And while not fully, he allowed them to enter into his small circle. Kurotsuchi is no doubt on a mission, he had a goal and many objectives to achieve said goal. Kurotsuchi was well aware of the person that stood to his right. At present Aquiles may not yet know who he is. And what he is destined for, but Kurotsuchi couldn't help but give him an helping hand. His mother showed him the way, meanwhile restoring her beloved son. The Mizukage was ready to make that sacrifice all those years ago. But it would appear that it wasn't exactly his time yet. That is exactly what what happened had happened. It was by design surely. In the time that followed, it was as if Aquiles(Mithrandir) could not free himself of Kurotsuchi. And likewise the Mizukage could not free himself of the latter. The only thing he could do at the moment was to try and at least coexist. A great deal of effort was spend in doing so, and for the time being at least, Aquiles was cooperating. Be that as it may, Kurotsuchi had every intention of returning things to the way it was. But to what end was he aiming to do this? The mysterious ways of the Mizukage was something yet uncovered.
"A challenge sounds like a good plan. They may yet take to it, for it would seem humans always have something to prove. I can't help but be amused by it all. Alright then".
The Mizukage thought to himself upon hearing the words of Aquiles. A fox like grin manifested itself on his face, showing that he approved of most of it. Now facing Aquiles, their eyes met each others and made four as it were. Kurotsuchi listened carefully, meanwhile pondering the words of the being before him. Mama Sango in the mean time laid herself down, while keeping her gaze on both parties. The crows dancing about in the skies were still present.
"Hmm. That my dear Aquiles aint a bad idea. Yer need to speak up a bit more often. Now then, I will put my trust in ya, and see whatcha come up with. It would have been a very long time, since we had a gathering like this Chuunin exams. I do wonder about the state of Konoha now, and also a certain individual. Our white haired friend whom like to serenade others may yet show his face. Yes, we must most definitely show our presence in Konoha. I am just itching to walk through their lands".
The Mizukage stated before coming to a stop. Kurotsuchi had gone off on a tangent, revealing some of his thoughts to Aquiles and Mama Sango alike.
"You seem to be growing restless, Kurotsuchi sama. Taking a stroll might do you some good. Then again, a night of passion with a beautiful woman might also do the trick".
A chuckle came from Kurotsuchi in response. He could indeed do with some attention feminine in nature.
"Always picking on me I see. In any event, Aquiles, I suggest you begin contemplating how you will handle this. And who knows, you and I may yet take a stroll and see where our legs takes us. I have a feeling it could end up being fun for sure.For now though, please begin preparations for the exams".
Aquiles was given his task indeed. He simply needed to fulfill it, while creating some entertainment.
on Thu Mar 09, 2017 6:34 pm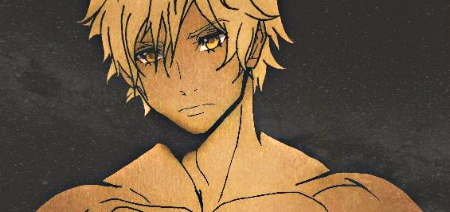 AND HE WAS GOD

Aquiles heard the words of the Mizukage immediately his mind began to formulate plans to accomplish the task. The only purpose he had ever been given was to protect and create for the prosperity of the Ootsutsuki, and he was perfectly conditioned and equipped to do so.
"Always picking on me I see. In any event, Aquiles, I suggest you begin contemplating how you will handle this. And who knows, you and I may yet take a stroll and see where our legs takes us. I have a feeling it could end up being fun for sure. For now though, please begin preparations for the exams".
Aquiles saw the opportunity to speak privately with the Mizukage and decided it would be a rare chance for him to perhaps discuss things that the priests would never reveal nor explain. Yet he could read the expression of the Mizukage and knew it was likely that if he had to choose between a beautiful damsel and himself - the woman would be chosen.

"Certainly Shodai; I'll begin immediately. If you desire my presence simply say the word and I'm at your service."
With that, Aquiles stood now right between the Mizukage and the sunset behind him, a greater glow emanating from him as the light soared right into him. His entire body, for a split second, appeared to go entirely white with ambient light, before disappearing into thin air. Of course, this was not a literal disappearance but the graceful and strikingly fast flight of the young prince, and yet his leave was taken with the class and uniqueness that the eyes of a sovereign deserved to behold. It was a privilege to Aquiles to be put to such an important task as the preparations for the exams and not one he would take lightly. The real truth behind his desire to be involved was a bit more private however. There was a silent restlessness growing with him day after day, like a disease that was spreading from the very core of his soul into all other cavities of being in his possession. One might attribute it to a lack of sleep, but Aquiles needed no sleep and after the age of six chose no longer to dwell in the pointless repose that humans found themselves in each and every night. Instead he would sit atop the roofs and watch the cities, observing Ootsutsuki life. It is a mistake to believe that nightmares only come to those who sleep, or to people while they are sleeping. Nightmares, and frightening visions also can come to the conscious mind. And for a mind as well put together and diverse as Aquiles's, they came in the form of strange images and scenes he could not possibly hope to interpret. The restlessness came from an emptiness inside of him; and these images were connected to it. Having no way of even potentially understanding the strange symbolism in the visions, he attributed it to the fact that he was, according to the priests, an experiment. Something from their homeworld that was created in order to serve them and for no other purpose. Trying to find purpose would lead only to confusion and dissatisfaction, he was told. Thus, Aquiles put these selfish thoughts to the back of his mind as he floated high above the air, and flew towards the outskirts of the village; the only part where he could ever walk about the streets without worrying that he might be seen.
[EXIT]
IN A WORLD OF GRAY


_________________
[22:17:04] @ Noir Senju : I'm legitly loosing everything if I lose.
[12:09:51] Jianyu Uchiha : We gotta keep competitive in the arms race of which land has how many Sorikata.
[21:26:29] Rei Uchiha : If you have beef with someone, let them know & give far chance
[16:55:16] Psychosis : Maybe but people get PISSED when you take shit away from them based on a misunderstanding.
[16:55:23] Psychosis : A lot of being staff is knowing how to not piss people off.
[16:56:30] Psychosis : Have you met most RPers?
[20:12:14] Muroku Washiba : This is no WE is MEssiah
[14:26:12]Cecilia Terumi : Pretty much let the snake find the hole, and make it fit. >>
[19:59:06] Valentina Yuki : I am the senior director of playing with penises on this site.
19:23:14] @ Neah Senju : and i would edo tensei him but
[19:23:27] @ Neah Senju : then hed be a immortal being with unlimited chakra xD
on Sat Mar 11, 2017 2:34 pm
The Mizukage had given a task to Aquiles, or as he should be known, Mithrandir. Kurotsuchi was certainly confident that Aquiles would not fail. But with each passing day, Kurotsuchi could feel a certain degree of unease. He was no fool, and was expected Aquiles to regain himself. Thus restarting the whole cycle again. The Mizukage however, wished to steer Mithrandir away from such ideals. This time round, once the truth has been revealed. Kurotsuchi could only hope that the man come up on it with a new understanding. The plan was to gradual uncover the mystery of the man. Meanwhile feeding all the information back in small amounts. It is not the Mizukage's intention to actively keep the information all to himself. He needed to be careful, otherwise everything may end in disaster. That is how it is to say the least. In any case though, Kurotsuchi nodded in a positive manner as Aquiles spoke. Being referred to as the Shodaime was a reminder. The Mizukage, the first Mizukage was searching for a successor among his people. He had a few in mind, but his decision wasn't yet made.
"I am counting on ya".
The Mizukage simply responded, meanwhile watching Aquiles take his leave. The Shinobi sighed afterwards, his eyes drifted and quickly set upon Mama Sango.
"Hmm, one of these days, we will have a great revelation. And it will end in him bringing forth nothing but retribution. Or at best, showing some understanding of human nature. Then again, we have had fifty years of peace so far. So a few more years would be perfect.
The Mizukage spoke to his trusted friend and battle companion.
"We both know the risk, and I'm not sure its a good idea keeping him so close. But be ready Kurotsuchi sama. All we can do now is wait and hope. However, do not get complacent at all. As he grows, so too must you. Do not be fooled and believe he is the only possible threat. We have others out there waiting for you to show some signs of weakness. Now then, if you don't mind, I have somewhere to be. We can continue this discussion later".
And with that Sango vanished in a cloud of smoke. And as if on queue, the crows that flew about the area so dispersed. Off they went now to do whatever it was that they had to do. Kurotsuchi on the other hand also set on his merry way. He will be a busy man in the days to come. Now then where was Tifa?
[Exit]

Similar topics
---
Permissions in this forum:
You
cannot
reply to topics in this forum